don't you hate it when you have to deal with two R&D at once? i know all of us did. and i'll say it right now. i'm glad i beat the SLS AMG Coupe Black Series R&D while doing the i30N R&D at the same time. and speaking of the i30N R&D, i got a bad fe…

Read more >

now, by "reuniting with an old friend from CSR Racing", i mean "getting the Ferrari FXX K back", considering i was the king of CSR Racing 3 years ago. and getting it back was so satisfying. besides that, i got myself the Mosler GT3 at a 20% off -whi…

Read more >

Cuz the recent R&D featured some rouge AIs that try to assassinate anyone who works for the labs. Plus the SLS Black Series behaves no differently than this absurdly useless vehicle.

(At my main apartment in Bronx, NYC)

Me: Curses to the VVS @$$#0!€$ …

Read more >
Download Asphalt 8!

Choose Your OS 2,400 pages have been created from the Asphalt Series.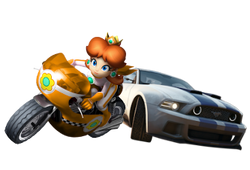 Vehicular Games
Go to these sites for info or for help with your own wiki!
Asphalt • Burnout • Choro Q • The Crew • Driver • F-Zero • Forza Motorsport • Gran Turismo • Mario Kart • MotorStorm • Need for Speed • Rocket League • Twisted Metal
Want your community included? See how!
See all of our Vehicular gaming wikis!