NOTE: IN CHRONOLOGICAL ORDER OF THIS EPISODE, IT SHOULD BE PLANNED BEFORE TF2014'S LATEST EPISODE.

Yup. The Impreza WRX STI, the F1 XP-5, the X2 and the 2016 'Stang was obtained by me in this episode.

A few days before the Azure Coast Tour...

Me: (On t…

Read more >
Download Asphalt 8!

Choose Your OS 2,400 pages have been created from the Asphalt Series.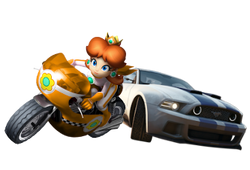 Vehicular Games
Go to these sites for info or for help with your own wiki!
Asphalt • Burnout • Choro Q • The Crew • Driver • F-Zero • Forza Motorsport • Gran Turismo • Mario Kart • MotorStorm • Need for Speed • Rocket League • Twisted Metal
Want your community included? See how!
See all of our Vehicular gaming wikis!