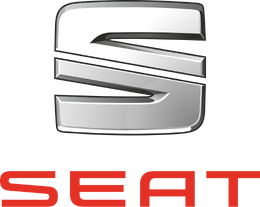 SEAT S.A. is a Spanish car manufacturer and a subsidiary of Volkswagen Group (Volkswagen Aktiengesellschaft). It has produced two cars in the Asphalt series, the Leon Cupra R and the Leon WTCC.
Overview
The headquarters of SEAT, S.A. are located at SEAT's industrial complex in Martorell near Barcelona, Spain. By 2000 annual production peaked at over 500,000 units; in total up to 2006, over 16 million cars have been produced including more than 6 million from the Martorell plant, with three-quarters of the annual production being exported to over seventy countries worldwide.
The name SEAT previously stood for the acronym Sociedad Española de Automóviles de Turismo (Spanish Touring Car Company, in English).
List of SEAT cars in the Asphalt series
SEAT Leon Cupra R
SEAT Leon WTCC
Trivia
In the 2007 Barcelona International motor show SEAT received two awards for the best technological innovations in the automotive sector, for the LED modules implementation in headlights and the project of virtual fabrication and applied ergonomics.
Community content is available under
CC-BY-SA
unless otherwise noted.