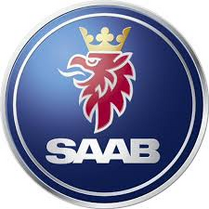 Saab AB is a Swedish car manufacturer and a division of the National Electric Vehicle Sw eden (NEVS). Its only car in the Asphalt series are the 9-3 Aero 3-door and the 9-3 Linear 1.8t Convertible. It is only available in Asphalt Urban GT and Asphalt Urban GT 2 as it has been surviving for a short time.
Overview
Saab Automobile AB /ˈsɑːb/ is a Swedish premium car manufacturer. It was formed in 1945 when Saab AB began a project to design a small automobile. The first production model, the Saab 92, was launched in 1949. In 1968 the parent company merged with Scania-Vabis, and ten years later the Saab 900 was launched, in time becoming Saab's best-selling model. In the mid-1980s the new Saab 9000 model also appeared. In 1989 the automobile division of Saab-Scania was restructured into an independent company, Saab Automobile AB. The American manufacturer General Motors took 50% ownership with an investment of US$600 million, and then in 2000 exercised its option to acquire the remaining 50% for a further US$125 million; so turning Saab Automobile into a wholly owned GM subsidiary. In 2010 GM sold Saab Automobile AB to the Dutch automobile manufacturer Spyker Cars N.V.
After struggling to avoid insolvency throughout 2011, the company petitioned for bankruptcy following the failure of a Chinese consortium to complete a purchase of the company; the purchase had been blocked by the former owner GM, which opposed the transfer of technology and production rights to a Chinese company. On June 13, 2012, it was announced that a newly formed company called National Electric Vehicle Sweden (NEVS) had bought Saab Automobile's bankrupt estate. According to "Saab United", the first Nevs Saab 9-3 drove off its pre-production line on September 19, 2013. Full production restarted Monday December 2, initially the same gasoline-powered 9-3 Aero sedans that were built before Saab went bankrupt, and intended to get the automaker's supply chain reestablished as it completes development of its new Nevs products.
Saab 9-3 Aero 3-door
Saab 9-3 Linear 1.8t Convertible
Saab 9-3 Aero 3-door
Saab 9-3 Linear 1.8t Convertible
Trivia
The Saab 900 Turbo was James Bond's vehicle of choice in many of the John Gardner Bond novels of the 1980s, beginning with Licence Renewed. In the second novel, For Special Services, the 900 was dubbed the "Silver Beast". The car is Bond's private vehicle that he had outfitted with various gadgets by the real-life company Communication Control Systems Ltd (CCS). In conjunction with the release of Licence Renewed, Saab had a real "Silver Beast" created that was virtually identical to the specifications in the book. The car is currently located at the Saab Museum in Trollhättan, Sweden.
Saab is the exclusive automobile Royal Warrant holder as appointed by the King of Sweden.