Referred to as Update 2 by Gameloft, this is the fifth update of the launch version of Asphalt Street Storm Racing. The update adds 3 new race modes to the game.
Announcement
POWERFUL NEW CARS
Strap yourself in and ride in the Ferrari 812 Superfast, W Motors Fenyr SuperSport, Ford GT and Chevrolet Camaro LT
NEW WEEKLY STREET SERIES EVENTS
Take on 3 special single-player challenges every week, and race against AT opponents to sharpen your skills and rake in more in-game rewards!
2 NEW MODES
Quick Race: Place your bet and get paired with opponents automatically.
Test Drive: Choose and track length and weather type to practice on and perfect your skills.
FERRARI ANNIVERSARY EVENTS
Celebrate 70 years of Ferrari excellence in three events, each focusing on a different Ferrari supercar. You can also unlock special Ferrari customization options in the Seasonal League and Champions Clash
REVISED CAR RATINGS
Car ratings now reflect performance potential more accurately. That means better matchmaking in multiplayer modes and a clearer understanding of each upgrade's effect.
IMPROVED INTERFACE
Based on your feedback, we've streamlined the UI, putting single-player modes front and center, and giving multiplayer modes their own section.
RETRY RACE
By popular demand, there is now a "Retry" icon you can select after any lost single-player race.
New Cars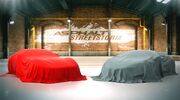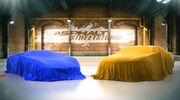 Class C
Class S
Game Changes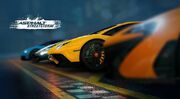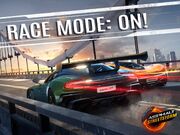 Gameplay Changes
New racing modes: Street Series, Test Drive and Quick Race

Street Series loans a promoted car to the player in a series of 12 races
Test Drive allows the player to practice racing with a car under specific conditions and records their best times.

In-game recording of races has been added
The game now asks for confirmation if the player wants to leave the lobby
Instant engine repairs for Diamonds are now offered as soon as the player's car is sufficiently damaged

Cash repairs now have to be bought from the garage
Cars undergoing a repair are no longer drivable during the repair

Diamonds can be used to pay for upgrades with immediate installation instead of just to skip the duration
Cash bets are now based on the class of car the player is driving

Placing a bet now uses the same button as checking it

4 way races now locks out spectators from joining when the counter reaches 2
The free 4 hour Bronze Gift Box now requires an ad to be watched before it can be claimed

The Silver and Gold Gift Box also allow for a free box to be claimed by watching an ad
This was eventually phased out with free boxes now requiring a waiting period before it can be claimed

The reward pool for each Gift Box has been changed
Cosmetic Changes
New loading screens of a 4 way race between a Chiron, Fenyr, 750-4 SV & P1 and a Vulcan against a P1
New opening cutscene showing races in all 3 locations
The UI has been recolored to a shade of turquoise
The Race menu has been redesigned to a format similar to Asphalt Xtreme's horizontal scrolling
Car rating has been increased for all Classes

The minimum rating for a fully upgraded car is now 499
A damaged car no longer shows a reduced rating

The garage now has a "Cars Owned" counter with a collection limit of 400
Inventory is now shown in 2 rows and scrolled through vertically
The tabs for visual customization are now at the bottom of the screen with a particle effect when a customization option is selected

The number of custom paints, decals and underglows are also shown

The weight and torque figures for a car are back in a drop down window when the car's name is tapped on. The best times for a 1/4 & 1/2 mile race are also shown.
The Dodge Viper ACR is now named as the Viper ACR instead of Viper Viper ACR in the shop
The post race results screen now has a white background with a checkered flag
Daily Tasks now have a counter to show progress
The reward listing for each Gift Box has been rearranged.
New Halloween themed drag strip
New sound effects play when a Perfect Start and shift(s) are made
Bugs
Street Series Difficulty

The series' are notoriously difficult, more so than Daily Races and it is unknown if this was an intentional design choice or a difficulty curve was overlooked
The Street Series for the Ferrari 812 Superfast was also suspended due to technical difficulties