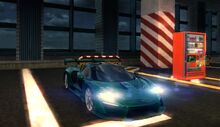 Hi and welcome to my page!! 
After a series of large edits in oldest game /track finished, I'll continue to make minor edits on pages and began edits on the latest game - Asphalt 9. Some undiscover page will be created as soon as possible!
Note: I was just for fun!!!
About me
A secondary student in Hong Kong
Loves playing sports, video games like Mario,FIFA 20, or more on my A70 and Switch.(Especially Games for Asphalt Series!!!)
Good at English, Chinese, little bit Spanish, Japanese and little bit German (Guten Tag)
Loves Anime and Movie: Inazuma Eleven, Naruto, Kyōkai no Rinne ​​​etc.
Little bit active on other wikis eg. 442oons , Polandball.
Gameplay records
Car count: All cars collected
All seasons are challenged.
Had stop playing since joining this wiki before 3 years
Car count: All cars collected
All tracks unlocked, can play on quick race
Had stop playing since the first series edit (Asphalt 6 tracks) ends.(End of the year, followed by my First Blogpost)
Have Gameplay References on my YouTube channel. 
VIP Level: 8
MP Level: 53
Play the game from: May 20, 2019 (Showdown Update) - now
Achievements: 51/71
Active status: Very Active
Most Used Vehicles:

Regular: Various eg. Festival Cars (except using a useless Motherf**ker)
Mutiplayer: SVJ or ATS (sometimes using a Spano or Owl)

Latest car unlocked: Lamborghini Sián FKP 37
Always Rank Pro League in Mutiplayer with 83 wins. Currently ranked 1600 or higher.
Have my Gameplay References on YouTube Channel. 
A member of its Discord Server (Status: OK)
Car count: 25
Garage Level: 9
Current club: 🌐 Lone Wolf V2 (Founder)
Most used car:

Regular:

Epic

or

Rare

cars.NO

UNCOMMON

CARS (Except the E-Tense)
Mutiplayer: E-Tense,718 Cayman, F12tdf (only two times (if I entered the

Gold

League))

Latest car unlocked: Lamborghini Aventador SV
Active status:Very Active
A member of its Discord Server (Status: OK)
Cars wanted
My favorite pages
Community content is available under
CC-BY-SA
unless otherwise noted.