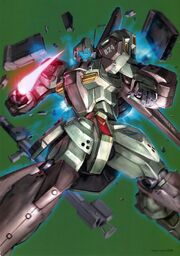 HEY! I'm a driver and regular player of Asphalt 8 and 9! As an experienced player, it's my responsibility to tell and advise others on the best vehicles, desu! (Some of the additional vocabulary I use comes from Kongou from Kancolle.) I also drive all the new cars released in Asphalt 8 and 9 as soon as possible, so you could say I'm also a test driver Xp
You can sometimes find me in Multiplayer racing in the 1450-1540 bracket with my Nissan 370Z SE. All my event-won cars (not including MP season rewards) are given nicknames, but, well, there's only two. The names are all Mobile Suit Gundam references. 

NOTE: If you've got an issue or problem to report with my edits, please feel free to leave me a message!
also, have fun viewing my Zettsu's behind in Mp 
My favorite pages
I have a BURNING LOVE for all the following cars (and people)...

Events won so far:
Hyundai i30N R&D ("Inle")

The name "Inle" comes from the RX-124 Gundam TR-6 Inle from Advance of Zeta:Flag of the Titans. It also stands for "Initial Normal Live Experiment", referring to the fact that this was the first event that I took seriously.

Nissan 370Z SE R&D ("Zettsu")

The name "Zettsu" comes from the MSZ-008 ZII (otherwise known as Zettsu instead of Zeta Two) from Z-MSV. The name was chosen because of the car's high manueverbility and its default blue colour.
Community content is available under
CC-BY-SA
unless otherwise noted.