So, LADIES AND GENTLEMEN, BIKES AND CARS, PRO PLAYERS AND NOOBS, THE ASPHALT WIKI OR JUST A RANDOM GUY WHO STUMBLED ACROSS THIS, may I now present... THE LEGO VERSION OF THE ARRINERA HUSSARYA GT!

So you may be asking, "R8 f*cking tyke, are you f*cking stupid or you just gone mad? You show us a FXXKing (no refrence intended) modified 488 GT3 Scuderia Corsa and you call it an AHGT? This is a scam!"
Well, I can only assume that you haven't read the title or something. I HAVEN'T FINISHED THIS PROJECT YET. THIS IS JUST A PROJECTION OF WHAT THE PRODUCT LOOKS AFTER I FINISHED IT. So don't take the 488 bits seriously. LOOK AT THE LINES ONLY.
So, how close does this looked like the AHGT? Well, let's see...
The front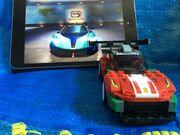 Lookin' good? OR not?
Side View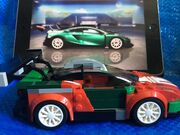 I say it's a 90% alike.
Top View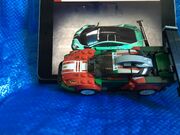 Lookin' pretty alike...
(I'll give more views later. STAY TUNED!)
Community content is available under
CC-BY-SA
unless otherwise noted.