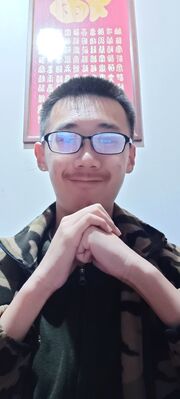 Above many times, more new creations are created. As now, I've finish more and more tracks on Asphalt 6, Asphalt Nitro and mini edits on other pages. That's a great work and make a great conclusion at the end of 2019.
Well, at the new year, I'm very busy for many subjects on my first exams. But I still work some mini edits on it and force my study. After that, I receive someone's message and start hard working with my promise before reaching the end of February. After making a huge success on my first try and everyone forcing new discovery. It's time to keep more harder for my secod try!!!
At this time, is the year of the rat. Everyone were happy on their events but I'll never forgot my schedule on my creations and edits. Just say " Gung Hei Fat Choi (恭喜發財) " and wish everyone a happy new year!!
P.S. The tracks for Asphalt Urban GT will almost finished!!! (Thats a great news,D.)
25 January, 2020
Community content is available under
CC-BY-SA
unless otherwise noted.