Have you guys playing old games such as Asphalt Urban GT ? Now you can play every asphalt series on your smartphones ! Such as the GT2!!
Playing Asphalt Urban GT 2 needs to require a PSP, NDS or Java mobiles. How about smartphones (especially higher Android/iOS system?) Well, that game can run it , but needed a PSP emulator. It looks surprise to play these classic games. Great graphics are redistribute again with classic cars reappear again in new generations.
In some cases especially editing not hottest tracks such as Mumbai are written by YouTube videos. Yesterday when I search some videos about that kind of game, I saw that this game can download on Android devices with a size of 77 MB. I just watched that and try to download it with the PSP emulator. It works and it runs smoothly!! What a surprise!!!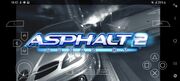 HOW TO DOWNLOAD THIS GAME???
ANSWER :
REQUIRE APPS: PPSSPP, ZArchiver from Google Play Store.(Download FIRST)
ALL ANDROID/iOS VERSION SUITABLE
Game ZIP: https://www.mediafire.com/file/zv699nstgahnl7h/Asphalt_-_Urban_GT_2_by_SANDY_GAMER_.7z/file
STEPS:
1.DOWNLOAD THE GAME ZIP
2.OPEN THE ZArchiver
3.GO TO DOWNLOAD. YOU MAY SEE THE ZIP WHICH WAS WRITTEN (Asphalt - Urban GT 2 by SANDY GAMER .7z). [Note: YOU SHOULD ENABLE THE PERMISSION OF THE SD CARD]
4. EXTRACT THE ZIP FOLDER 
5. OPEN THE PPSSPP AND RUN A FEW SECONDS. YOU CAN ENJOY PLAYING!!!!
Watch this video if you don't know what to do.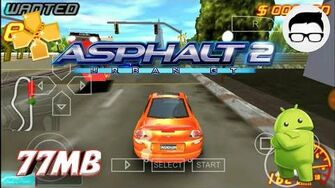 Community content is available under
CC-BY-SA
unless otherwise noted.