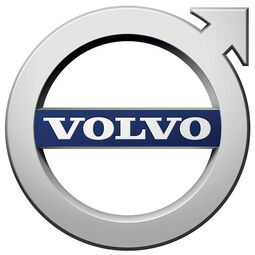 Volvo is a Swedish car manufacturer and a subsidiary of Geely (officially Zhejiang Geely Holding Group Co., Ltd). It has produced two cars, the C30 R-Design and the C30 STCC.
Overview
The Volvo Group (Swedish: Volvokoncernen; legally Aktiebolaget Volvo, usually shortened to AB Volvo) is a Swedish multinational manufacturing company headquartered in Gothenburg. Its principal activity is the production, distribution and sale of trucks, buses and construction equipment. Volvo also supplies marine and industrial drive systems and financial services. Although the two firms are still often conflated, Volvo Cars, also based in Gothenburg, has been a totally separate company since it was sold off in 1999. The companies still share the Volvo logo and co-operate in running the Volvo Museum.
AB Volvo began activities on 10 August 1926. After one year of preparations involving the production of ten prototypes the firm was ready to commence the car-manufacturing business within the SKF group. AB Volvo was introduced at the Stockholm stock exchange in 1935 and SKF then decided to sell its shares in the company.Volvo was delisted from NASDAQ in June 2007, but remains listed on the Stockholm exchange.
List of Volvo cars in the Asphalt series
Volvo C30 R-Design
Volvo C30 STCC
Trivia
The first bus, named B1, was launched in 1934, and aircraft engines were added to the growing range of products at the beginning of the 1940s.
Community content is available under
CC-BY-SA
unless otherwise noted.